Time to UPDATE Member Contact Information for New Directory!
Date:
Monday, November 25, 2019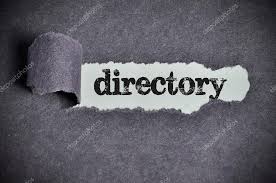 Update Member Contact information by 11/25/2019
Click RSVP on this reminder to be added to the "Contact Information Reviewed" list (you will no longer receive reminders).

Go to member website:

www.birminghamepc.org. Sign in as a member (you will need your UserName and Password). Contact Juanita Sims, Administrator, at epcofbirmingham@gmail.com if you do not have this information.

Click Directory then Click Member Directory. Scroll down midway the page once the Member Directory page opens and Click "Submit address changes". Complete the form with any changes needed to your contact information (you can also add any specific comments at the bottom of the form). Make sure to check the box "Please make the above changes". Then Click SUBMIT.

(Please note: changes will NOT be immediate)
ALL requests for changes need to be submitted no later than close of business 11/25/2019.

Please check the website between December 1 and December 5 to ensure all submitted changes have been completed.