Winter Social
Date:
Thursday, January 16, 2020
Location:
Hot and Hot Fish Club
Speaker:
Looking forward to seeing you on the 16th!

See you there!!!!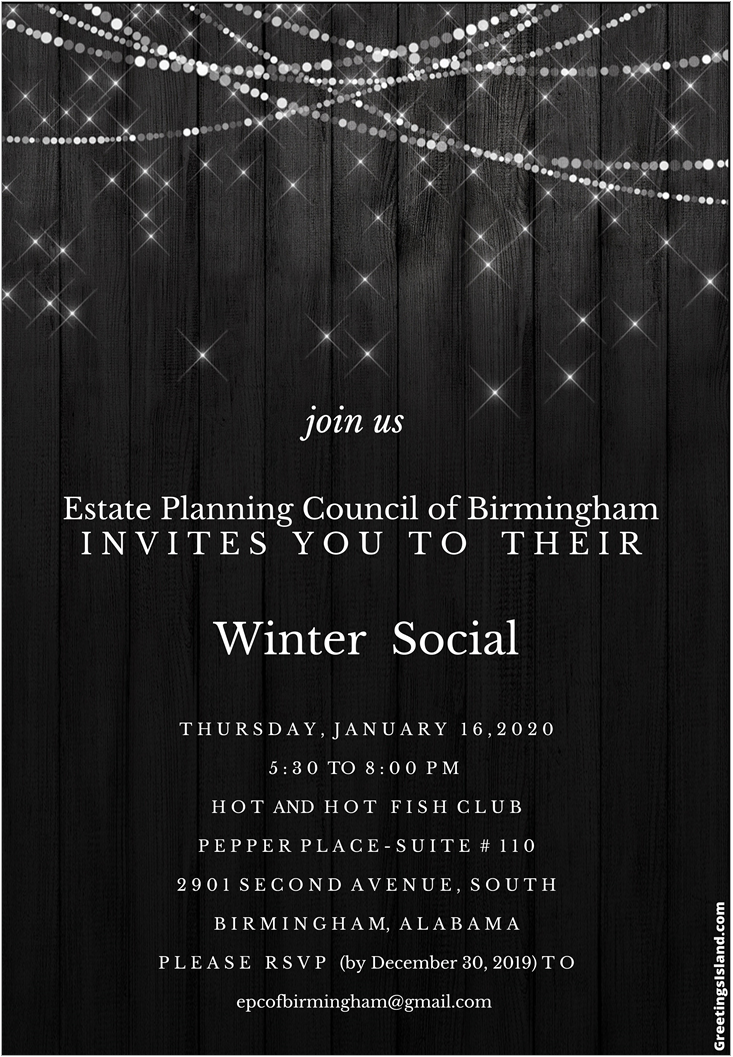 New Member Directory available for pickup at event!
Login now to register for this event.
Add to My Outlook Calendar (see Google Calendar Instructions)
Login now to see a list of event attendees.